A good effort to effect real change was made this past weekend on Galveston Island. A better effort could have been made. Let's stop being content to be GOOD, and let's be GREAT.
It's all just a game of words and numbers, and I play to win. ALWAYS…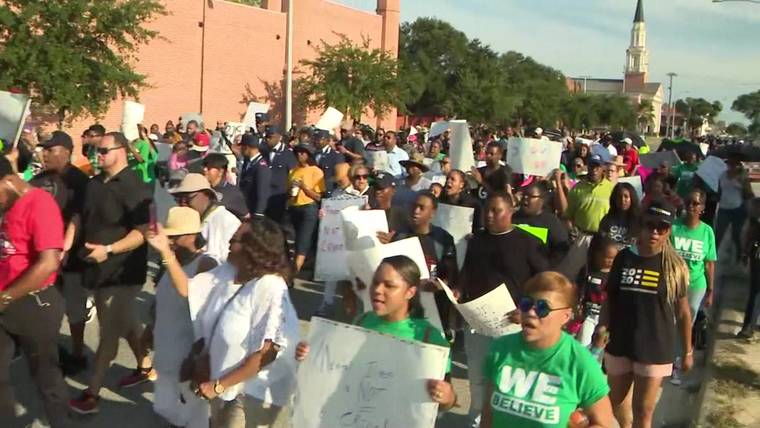 EARN & EDUCATE
Words have clear. written definitions that remain unchanged by circumstance or personal prejudice. so let's start with what the words actually mean.
Change: change/CHānj/verb/ 1.make or become different. "a proposal to change the law" 2. take or use another instead of. "she decided to change her name" /noun/ 1.the act or instance of making or becoming different. "the change from a nomadic to an agricultural society" 2.coins as opposed to paper currency. "a handful of loose change"
Stagnation: stag·na·tion/staɡˈnāSH(ə)n/noun/ 1.the state of not flowing or moving. "blocked drains resulting in water stagnation" 2.lack of activity, growth, or development. "a period of economic stagnation"
So, why not take advantage of these opportunities to effect change, that have dropped right in our lap?
If you aren't fighting with us and for us, you'd best not expect for us to fight for you. Just removing Trump is not enough. I need to know what you plan to do next. Don't tell US what you plan to do… Start showing US what you are doing now, today, this minute.
Where were the buses from area leading churches?
Now, to all listed above, AND the rest of you that have your panties in a twist because :
"Who are You to call us out?"
"Why my church not on here? My Church more "mega" than those."
First of all…I am NO ONE (channeling my inner Arya Stark). Second… just go ahead and be in your feelings, sit down, feel ashamed. Then get over it, get up and do better. We ALL have to do better NOW. And if your church isn't on this list, it's probably because you've been too busy to go on yelp and do whatever people do there.
Where were the buses from the local NAACP Chapters?
It's time out for talking. You need to take a break from smiling & taking pictures, talking… AND lobbying and get these boots on the ground.
Where were the Politicians (or their representatives) who want our trust and our votes?
🙄This is going to be a long list…Let's start with the 2019 Special Election in Texas. We'll give the 2020 people one more chance before calling them out. See. I can be nice. 😏
Candidates for State House of Representatives District 28 Special Election

Anna Allred
Republican
1 E Greenway Plaza, Ste. 225
Houston, TX 77046
Anesthesiologist

Gary Gates
Republican
2205 Avenue I, #117
Rosenberg, TX 77471
President

Gary J. Hale
Republican
5811 Second St.
Katy, TX 77493
Business Owner

Tricia Krenek
Republican
6630 FM 1463, Suite B500-101
Katy, TX 77494
Attorney

Sarah Laningham
Republican
21714 Sierra Long Drive
Richmond, TX 77407
Sales

Elizabeth "Eliz" Markowitz
Democratic
24111 Haywards Crossing Ln,
Katy, TX 77494
Educator
Clinton D. Purnell
Republican
PO Box 6725 S. Fry Rd. Ste. 700-344
Katy, TX 77494
Logistics & Customs Compliance

Candidates for State House of Representatives District 100 Special Election

James Armstrong III
Democratic
P.O. Box 224382
Dallas, TX 75222
CEO
Lorraine Birabil
Democrat
4924 Berridge Lane
Dallas, TX 75227
Legal Associate
Daniel Davis Clayton
Democratic
P.O. Box 151122
Dallas, TX 75315
Owner, Public Opinion LLC
Sandra Crenshaw
Democratic
P.O. Box 150888
Dallas, TX 75315
Retired
Paul K. Stafford
Democrat
7510 E. Grand Avenue #4302
Dallas, TX 75214
Attorney

Candidates for State House of Representatives District 148 Special Election

Rob Block
Democratic
4315 Darter St.
Houston, TX 77009
Firefighter
Kendra Yarbrough Camarena
Democrat
6007 Spruce Forest Dr.
Houston, TX 77092
Teacher
Chris Carmona
PO Box 7137
Houston, TX 77092
Attorney
Carol Denson
Democratic
1129 Cortlandt St.
Houston, TX, 77008
Teacher
Anna Eastman
Democrat
816 Ralfallen
Houston, TX 77008
Education Consultant
Adrian Garcia
Democratic
P.O. Box 10087
Houston, TX 77018
Paralegal
Terah Isaacson
Democrat
PO Box 7188
Houston, TX 77248
Physician
Michele Leal
Democratic
448 W 19th Street #712
Houston, TX 77008
Consultant
Ryan McConnico
Republican
1244 Prince Street
Houston, TX 77008
Consultant
Mia Mundy
Democrat
2010 North Main St. #403
Houston, TX 77009
Exec. Search Consultant
Anna Núñez
Democratic
P.O. Box 30129
Houston, TX 77249
Special Projects Coordinator
Luis La Rotta
Republican
PO Box 70814
Houston, TX 77270
Power Generation Engineering
Penny "Morales" Shaw
Democratic
P.O. Box 925652
Houston, TX 77292
Attorney
Alva Trevino
Democrat
623 Columbia Street
Houston, TX 77007
Attorney
Chris Watt
Democrat
1504 Blair St
Houston, TX 77008
Attorney
Where was the media? I'll tell you who I have seen coverage from. The rest of you can keep holding your dicks in your hand and keep right on getting scooped.

Ms. Opal's Walk to Washington:

Donald Neely
Peaceful Protests don't generate click-bait headlines, I guess. Let someone die or be dehumanized, and the "accepted" images of Black Americans, would receive nation-wide press–For example, the one where the black man was dragged through the streets by officers mounted on horses…
If you want to be better, you have to do better. Change starts today. Right now. Right here. Right where YOU are.
So, did you want to pay me $ to win for you?… or did you want keep paying the same price (over & over again) and let me win for someone else? Third option, I can keep working for myself, FOR FREE, AND keep right on winning… for ME…and be YOUR next Commander in Chief. 😏 Hop On Board, or dive overboard. This cruise ship is leaving the port. All are welcome to join, unless you are an asshole… You thought this clown was bad. 🤷
---
ELEVATE
Credits:
Sources:
Special Thanks To:
The Father, The Son, & The Holy Ghost
The Late Jean Pearl Jackson
The Late Andre Monroe Ford
The Late Jerry L. Jackson
The Late Henry L. Jackson, Sr
Lord Proctor
Beverly Yell
My Heart & Soul, The 7, My Cousins, New Friends & Kind Strangers
---
Then Elevate Some More… YOUR AD HERE. YOU MOVED TOO SLOW💁🏽 .
Let Me design your WordPress Website.
$70 Basic: concludes free WordPress Website; 5 customized graphics, your ready to use graphics; 2 Widgets; 1/2 tutorial for usage and maintenance.
$370 Business: includes Custom Domain for 1 year; Custom Logo; 10 Customized Graphics; Basic Content; 5 Widgets; 1 hour tutorial for usage and maintenance; remove WordPress & NMF Consultants Branding
+ Customized Packages Available: 1 Year Domain, Site Management; Custom Graphics; Site Promotion; Personal Tech Support (from me, not a human robot or machine).